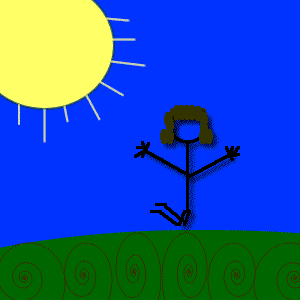 "Retirement is not in my vocabulary. They aren't going to get rid of me that way." ~Betty White BrainyQuotes
8 Best Places to Retire | Everyday Health
In Everyday Health's article "8 Best Places to Retire" by Vanessa Caceres and Reviewed by Niya Jones, MD, MPH we learn about eight of the best places to retire. The criteria used to determine the best places to live in retirement include:
access to fresh food
activity levels and light exercise
intellectual stimulation, and
access to health care, among others
.
One way to "Feed Your Good Dog" as we age is to engage your brain in memory games. Here's one for you. After you read the article come back and try to match the city with the quote.
_____Gainesville, FL | _____Ikaria, Greece | _____Iowa City, IA | _____Madison, WI |
_____New York City | _____Okinawa, Japan | _____Omaha, NE | _____Nicoya, Costa Rica
"People can get around easily on foot, or hail a cab, or get a ride from government-based resources, she says. There are hundreds of social activities for older adults."
"There's also a strong economy and educational environment," says Chatterjee. Intellectual stimulation was an important part of the rankings used in the Milken Institute's 2014 report, Best Cities for Successful Aging, says Chatterjee."
"… one of the cities identified by a decade-long research project called 'The Blue Zones' to have the largest number of people living to 100." Why? 'There's lots of fish and plant-based foods.'"
"One of the top locations in the Blue Zones research for residents living to 100, this city wins points because people living there maintain strong connections with family and friends."
"The strong economy and low unemployment rate make it more likely that children or grandchildren live and work closeby — reinforcing social ties."
"'Access to healthy foods and easy ways to prepare them are other keys for longevity.'", Chun says.
"The long lives seen here appear to be the result of a plant-based diet, strong social connections, and lots of movement."
"…a well-established healthcare system with accredited hospitals, and there's intellectual stimulation . . . there"
Source: 8 Best Places to Retire | Everyday Health
And, remember…Feed Your Good Dog so your good dog always wins!
Answer: 8 | 7 | 6 | 2 | 1 | 3 | 5 | 4